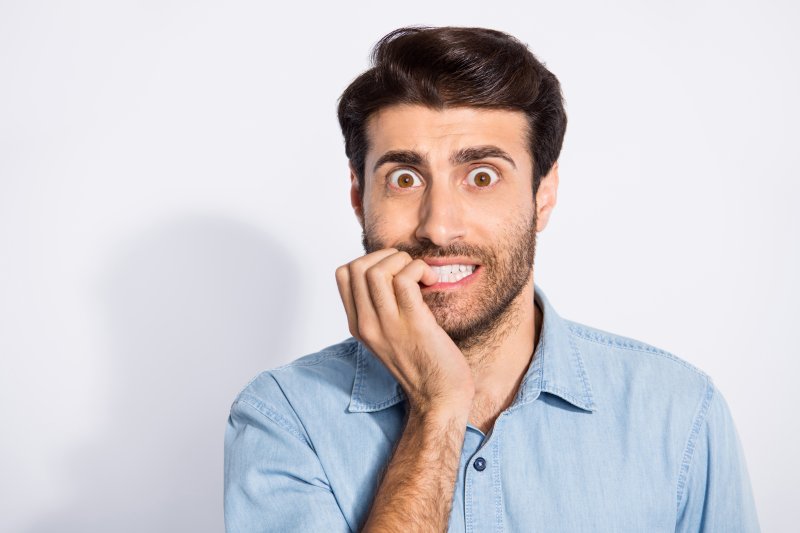 Dental implants in Spring Hill are one of the best restorative treatments, providing the reliable, lifelike replacement teeth you deserve. With all the benefits they offer, you probably want your investment to last you many years. But how do you keep them in tip-top shape? Your local dentist says you should start by avoiding these five oral habits.
1) Skipping Brushing and Flossing Regularly
Although your dental implants likely won't get cavities or decay, this doesn't mean you should skip your daily brushing and flossing. Just like with your natural teeth, keeping a good oral hygiene routine can help you keep bacteria away from your teeth and gums. In addition, regularly cleaning your implants can maintain strong connective tissues that hold your implants in place.
This also goes for regularly visiting the dentist for your dental checkups. They will make sure your oral health is on the right track and offer suggestions on what you can do differently for ideal results.
2) Eating Too Much Sugar
Eating sugary foods increases your chances of developing cavities as well as gum disease if left untreated or unchecked. This could lead to damage to your jawbone and the connective tissues that hold your dental implants in place. Limiting your sugar intake can significantly help you avoid this.
3) Chewing Hard Material/Grinding Your Teeth
Whether it's chewing ice, popcorn kernels, or grinding/clenching your teeth, you can risk your implants being worn down, fractured, or damaged in the future. You might even introduce more bacteria which can cause infections that loosen them. Try sugar-free gum instead!
4) Smoking or Chewing Tobacco
Studies have shown that those who use tobacco are two to three times more susceptible to losing their dental implants than non-smokers. Since smoking or chewing tobacco increases the risk of oral infections and oral cancer, it would be ideal to keep away from this habit.
5) Using Teeth as Tools
You may be tempted to open a package or open bottles with your teeth, but this kind of pressure can weaken and loosen your natural teeth along with your dental implants. Your jawbone is also likely to be damaged by this activity, which can ruin the new teeth you've invested in.
Keeping dental implants intact is simply a matter of maintaining proper dental care and healthy oral habits. By staying away from these five bad habits, your smile is sure to look great for years to come!
About the Practice
At Family Dental Associates, located in Spring Hill, TN, you'll find a team dedicated to quality and relaxing dental services. With advanced technology and years of experience, they offer professional insight in multiple dentistry treatments, including dental implants. If you have questions about your implants, visit their website or call (615) 802-4044.