Dental Team – Spring Hill, TN
Your Guides to a Bright Smile
Going above and beyond is just what our team does, and they are ready to change the way you think about dental care one comfortable, convenient, and productive visit at a time. Whether you have questions about a treatment or need help with payment, our team is ready to exceed your expectations so that each appointment is 100% stress-free. Keep reading to get to know everyone!
McKenzie, Office Manager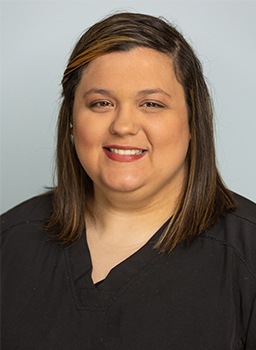 McKenzie is a Tennessee native! She attended Columbia State Community College before joining our team. So far, her favorite part of her job is getting to know each patient and seeing them leave our office with a healthy, confident smile. Outside the office, McKenzie's daughter, Tinslee, keeps her busy with dance, softball, and basketball. Some of her other hobbies include watching football and being on the water. Here's an interesting fact about her: she's had two ribs removed.
Juli, Marketing and Community Outreach Manager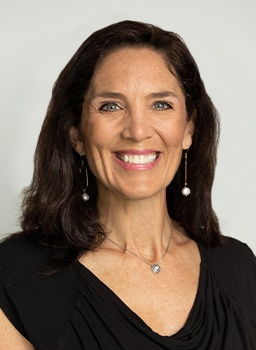 For over a decade now, Juli has been building outstanding relationships within the Spring Hill community and with our patients. Born and raised right here in Tennessee, she attended Columbia State Community College and Middle TN State University. Her passion for helping others is evident both in and out of our office walls since she spends her free time volunteering at her children's schools and within Middle Tennessee. Her heart is close to Best Buddies Columbia, Stand Together, Thriftlove and MCPS. She also enjoys spending time with her beautiful family, gardening, and going to her boys' ball games!
Melissa, Financial Coordinator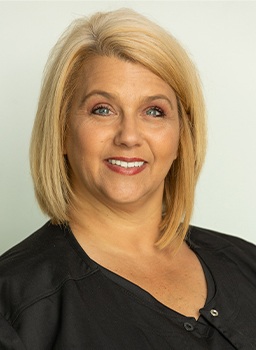 Melissa has been with our practice for almost a decade, and she brings over 20 years of experience to our team. For her, the goal every day is to build great relationships with our patients so that she can make paying for their care as simple and affordable as possible. She attended the University of Arkansas at Little Rock, and she has also trained at the Dental Boot Kamp and J. Geier Scheduling Institute.
Originally from Hot Springs, AR, her favorite things to do include spending time with her two daughters and five grandchildren, hanging out at the beach or lake, and treasure hunting at thrift stores.
Erin, Scheduling Coordinator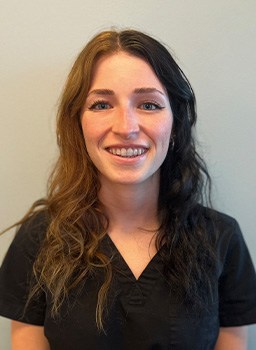 After growing up in a suburb of Chicago, Erin chose to pursue her studies at Southern Illinois University. In addition to being a Registered Dental Hygienist, she is a Community Dental Health Coordinator and has her bachelor's degree in dental hygiene. Since joining our team in 2022, she's enjoyed welcoming patients into our office and seeing them smile even brighter when they leave. In her free time, she enjoys doing yoga, boxing, going to brunch, and being outside. Here's something you may not know about her: she thinks tattoos are a beautiful form of art and is always looking forward to getting her next one.
Beth, Scheduling Coordinator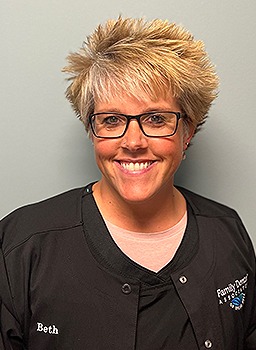 Beth is still a bit new to our office, but she's amazing as our scheduling coordinator. From the get-go, her passion for the field of dentistry has been evident. In particular, she really enjoys working with our exceptional dental team and interacting with patients.
Raised in nearby Columbia, Beth has been married for nearly thirty years and has one daughter. Her non-office hobbies include time with family and friends, hanging out by the river, and yardwork. That said, you may find her near cars a lot. Her home has a large collection of automobiles!
Erica, Dental Hygienist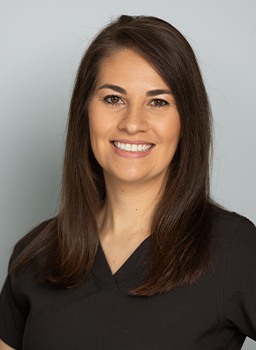 Erica has been a part of the dental field for over 15 years now. She never gets tired of helping our patients smile! A Spring Hill native, she studied dental hygiene at East Tennessee State University.
At home, Erica is happily married. Erica and her husband have an energetic Australian Shepard, that keeps them busy. Some of her favorite hobbies include hiking, being outdoors, traveling, working out, reading, cooking, and being crafty. One of her lifelong goals is to run a half marathon!
Hailey, Dental Hygienist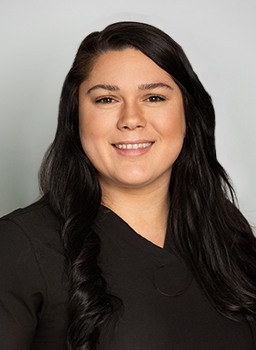 Hailey got her start in the dental field in 2016, and since then, she's really enjoyed being able to connect with patients on a personal level while also helping them feel comfortable from beginning to end. She has her bachelor's in dental hygiene from South College Nashville.
Hailey currently lives in Franklin with her boyfriend and their Australian Shepherd, Bex. Outside of work, you can typically find her kayaking, hiking, or indulging in her newest hobby: boxing! She even bought her own heavy bag so she could do it at home. One day, she'd love to volunteer in forensic dentistry, which is a very interesting field to her.
Payten, Dental Hygienist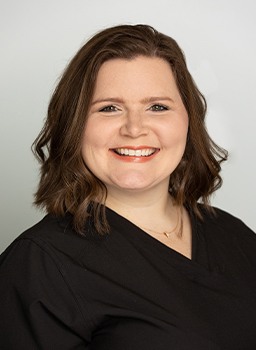 Payten has been working in the dental world for over five years now, having studied at Remington College. She does a great job of educating our patients and building a great rapport with them. She's always ready to go the extra mile to give them the best care possible!
At home, Payten has her husband, two boys, and four dogs who travel everywhere with them. You can often find them all at the river in the summertime. She also enjoys party planning and collecting gnomes when she isn't busy at the office.
Abby, Expanded Functions Dental Assistant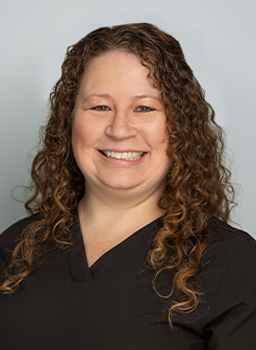 Abby studied assisting at the University of Tennessee Health Science Center. Today, she's been in dentistry for over a decade! She really enjoys working with patients to relieve their dental anxiety and inspiring them to smile again.
Away from work, Abby has a very active two-year-old who keeps her on her toes and two cats. She spends her free time reading, playing with her son, and hanging out with family and friends. She's also always enjoyed swimming – in fact, her childhood swim team still has an unbroken record!
Morgan, Dental Assistant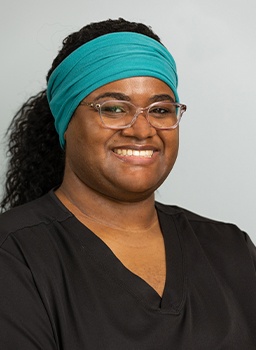 Morgan is originally from Kentucky, so she pursued her studies at the Southcentral Kentucky Community and Technical College. From there, she attended The Medical Institute of Kentucky and underwent additional training in nitrous oxide. Today, she loves using her education and training to help patients leave our office happy with their dental work!
Since Morgan has family that resides in Tennessee, she loves spending time with them outside the office. She also enjoys shopping, traveling, and binge-watching documentaries (mostly true crime ones).
Jessica, Expanded Functions Dental Assistant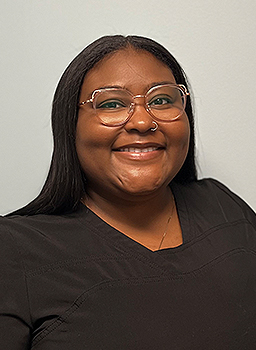 While Jessica only recently joined our practice, her work as a dental assistant is stellar. That much is natural – she's worked in dentistry for over six years! Plus, her education was done through the Dental Staff School in Franklin. Perhaps most importantly, she passionately educates patients about oral health and helps them manage dental anxiety.
Jessica, born and raised in Columbia, lives with her grandmother and beloved dog. Outside of work, she likes to paint, travel, and spend time with her loved ones.
Angela, Expanded Functions Dental Assistant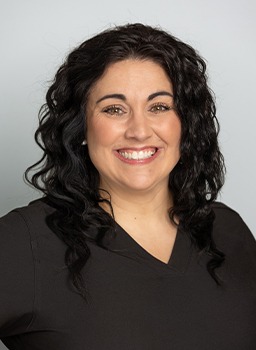 Angela has worked in the dental field since 2007, and she joined our team in 2010. She works hard helping patients feel comfortable and confident during the dental appointments. She prides herself on helping even the most anxious patients feel relaxed in our office. Angela studied at the 6th District Dental Society dental assisting school, and she went on to earn her certification as an expanded functions dental assistant at the University of Tennessee Health Science Center. She also maintains licensing in nitrous oxide monitoring, sealant placement, coronal polishing, dental radiology, and CPR.
A Chapel Hill native, Angela is the mother to one beautiful child, Sofia. She loves spending time with her daughter, crafting, traveling, and she considers herself to be a thrift store shopping queen