Veneers-Spring Hill, TN
Transform Yourself in Just Two Appointments!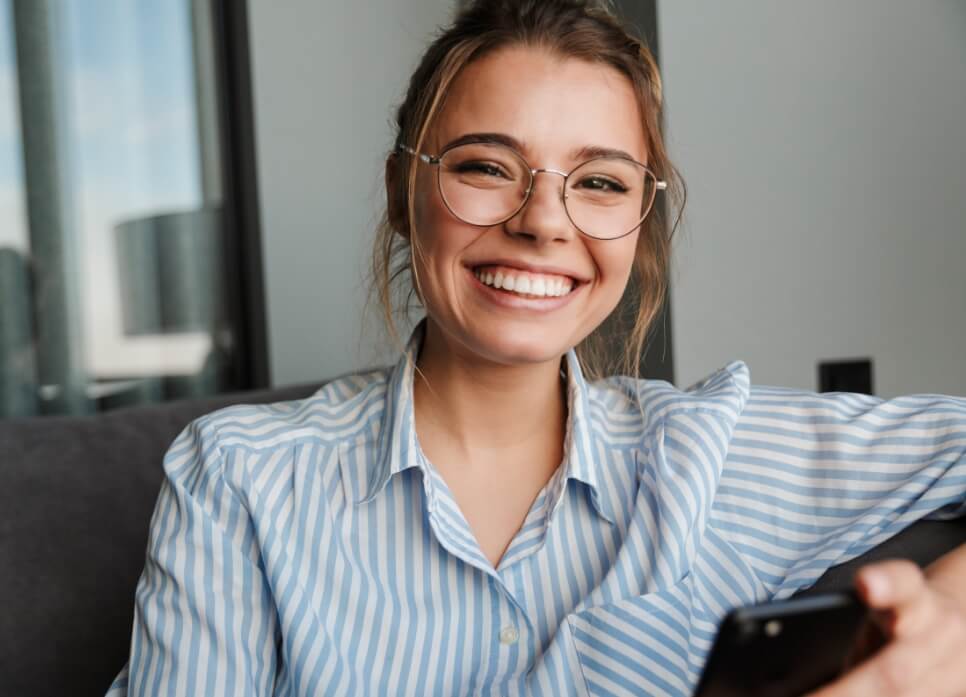 You've probably heard the axiom, "laughter is nature's cure." For millions of people, laughter is followed by embarrassment about the way their smiles look. If you hide your smile or feel bad about laughing in front of others, it's time to consider a simple cosmetic dentistry treatment called veneers. This conservative procedure can have an enormous impact on your smile's appearance. Thanks to veneers in Spring Hill, you won't be afraid to laugh out loud ever again!Dr. Emily Allen just loves what she can do for a person's smile and self-confidence.
Why Choose Family Dental Associates of Spring Hill for Veneers?
Dentists That Take the Time to Make Everything Perfect
Warm, Welcoming Office with Convenient Hours
Fully Personalized & Custom-Made for Each Patient
What Are Veneers?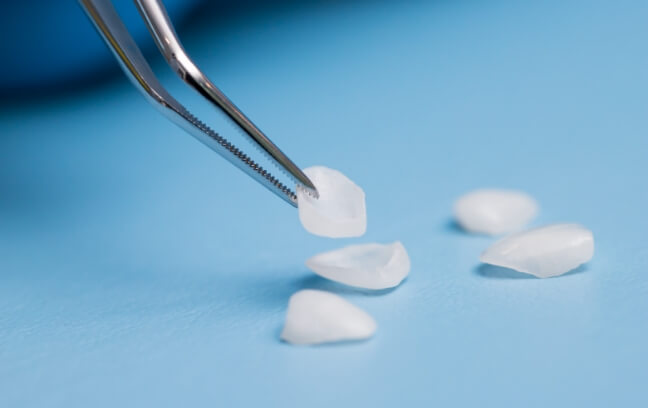 Veneers are extremely thin shells of dental porcelain that can be bonded to the front of your teeth to enhance their overall appearance. They are entirely customizable, meaning they can provide everything from a small confidence boost to a complete smile transformation. With veneers, it's all about giving you what you want. We encourage our patients to bring in pictures of their favorite smiles so we can make sure they're getting their personal version of a perfect smile.
In the past, some veneers appeared bulky or opaque. Advances in porcelain materials and bonding techniques have resulted in veneers that are more lifelike than ever before. We only work with reputable labs that use high-quality porcelain to give you a smile that looks even better than what nature gave you.
Indications for Veneers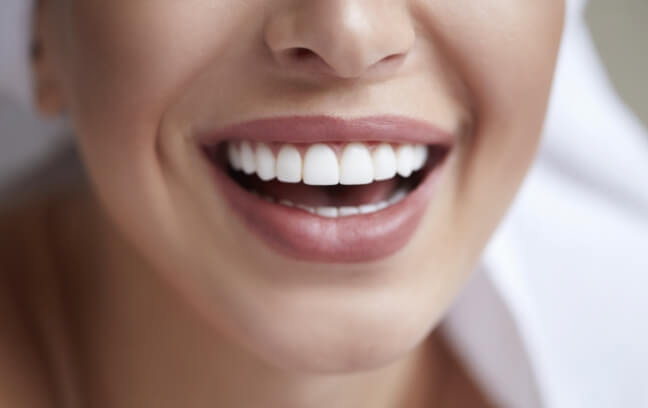 Your dentist in Spring Hill may recommend veneers as a way to:
Cover stains and discolorations
Correct minor misalignments (instant orthodontics!)
Change the size and shape of teeth
Create a more uniform appearance
Close large, obvious gaps
Strengthen weak teeth
Benefits of Veneers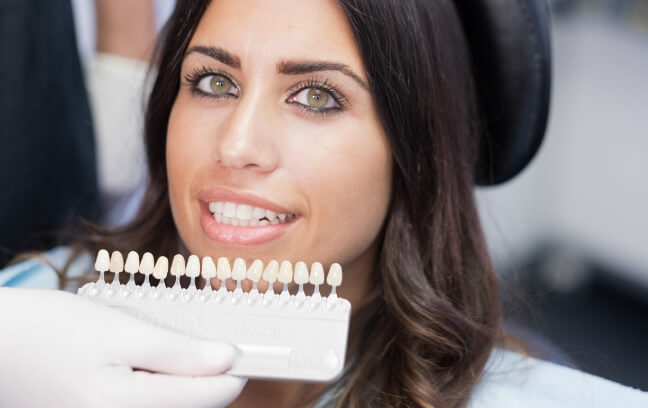 Due to the unique material that veneers are made of, they offer many benefits, including:
Being durable enough to last for up to 20 years
Looking exactly like tooth enamel
Resisting stains more effectively than natural teeth, keeping your new and improved smile whiter for much longer
Being able to be placed in just two short appointments
The Veneers Process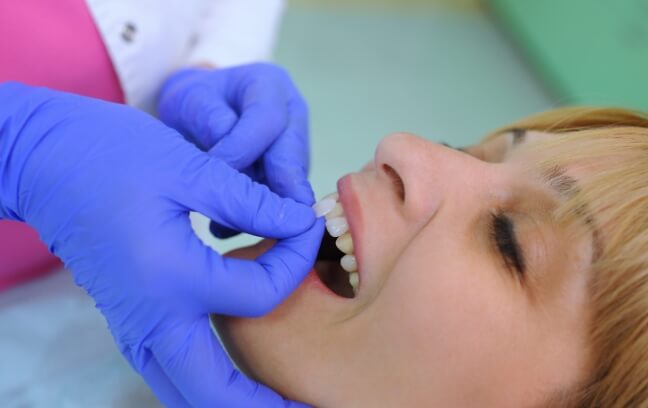 The first step in the veneers process is attending a consultation with your cosmetic dentist in Spring Hill. We can ensure your mouth is healthy and that veneers are the ideal way to achieve your smile goals. Once we determine that they are, we begin the process by removing a tiny sliver of enamel to make enough room in your mouth for the veneers. Next, we take impressions and place temporary veneers to let you get used to the way they look and feel in your mouth. When the dental lab has finished creating your veneers a few weeks later, you'll return to our office. We'll permanently cement your final veneers into place, instantly giving your smile a complete makeover.
If you're ready to experience all of the benefits that veneers have to offer, be sure to contact Family Dental Associates of Spring Hill for a consultation today!
Understanding the Cost of Veneers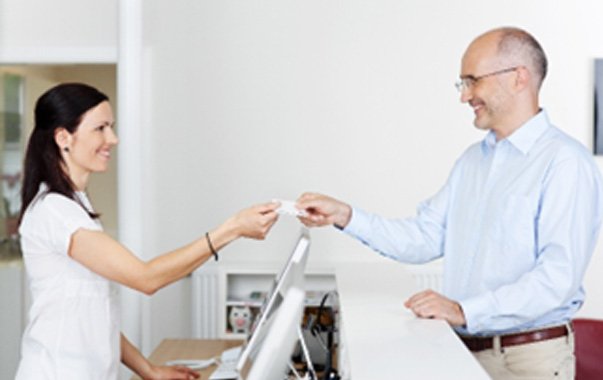 Many patients assume that the cost of veneers is difficult to understand since finding a straight answer online is near impossible. Don't worry – our Spring Hill team works hard so that's not the case. At your initial consultation, we will provide you with an estimate of the price as well as review the financial solutions we offer, such as flexible financing. If you want to learn more between now and then, you're also welcome to read on!
Cost vs. Cosmetic Dentistry: What's Right For Me?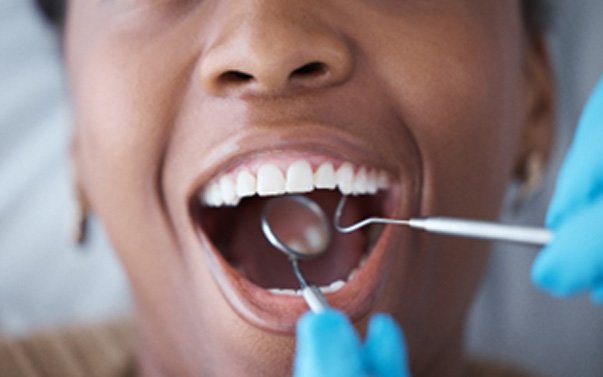 Year after year, veneers are one of the most popular smile-enhancing treatments. With that said, they aren't the only ones. That's why it's important to consider all of your options. This will ensure that you pick the service that's best for your smile and your wallet! Here's a brief overview of what to keep in mind during your research process:
Braces – More severe, complex cases take longer to correct than simpler cases. They might also require additional accessories and more frequent appointments. Naturally, such factors can increase the overall cost of care.
Teeth Whitening – We offer several types of orthodontic treatments for adults. Some patients decide to get traditional metal braces, which tend to be the lowest-priced solution. If you are more interested in aesthetics, you might choose Invisalign or clear/ceramic braces instead. These more discreet options tend to have a higher cost than traditional orthodontics.
Direct Bonding – If you accidentally break one of your orthodontic devices or make other mistakes throughout your treatment period, you might have to pay slightly more.
Veneers – Although the upfront cost of veneers is higher compared to some of the cosmetic dental treatments mentioned above, it's also important to remember that they can last the longest. Plus, the treatment timeline is short and painless. If those weren't reason enough, they also can address all kinds of dental imperfections at once!
How to Make Veneers Affordable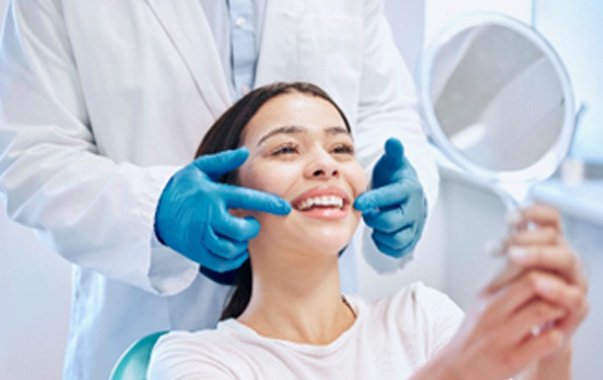 Although we welcome dental insurance, it's rare that patients have benefits that can be used toward cosmetic services, like veneers. The good news is that we're also happy to welcome flexible financing through CareCredit. All you have to do is look through their available payment plans and select the one that suits your monthly budget best. We also offer periodic special offers! If you want to learn about our latest ones, give us a call.
Veneer FAQs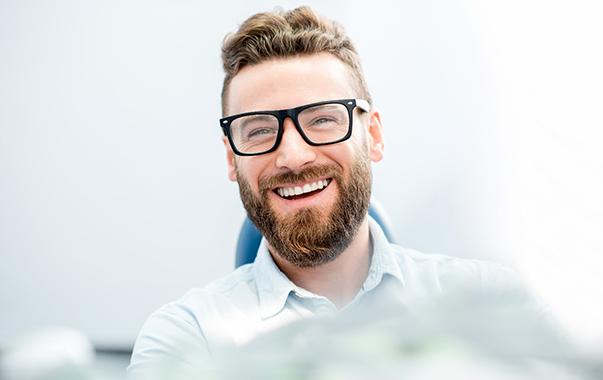 Veneers have become an incredibly popular cosmetic dental treatment in recent years – and it's easy to see why! Not only are they extremely natural-looking, but they can address multiple dental imperfections at once. Of course, we understand you may have some lingering questions in mind before moving forward with the process. That's why we've decided to answer some frequently asked questions below! Should you not find the answers you're looking for, don't hesitate to reach out for personal assistance.
Are Veneers Permanent?
Short answer: no, veneers are not permanent. They will eventually have to be replaced after a few years. However, the process of getting veneers is considered to be irreversible. A small amount of enamel will need to be removed for your teeth to ensure the veneers fit properly. But once that happens, the removed enamel will never grow back, meaning your prepared teeth will always need to be covered with crowns or veneers.
Is There Anything I Can't Eat with Veneers?
After your teeth are prepared for veneers, you'll receive temporary ones to wear in the meantime. While you wait for your permanent veneers to be made, you need to avoid hard foods like ice, fruits, vegetables, and candy. It's also a good idea to stay away from sticky foods that can pull veneers off the teeth.
Once your new veneers are in place, you can enjoy most foods once again. If you want to preserve your results for as long as possible, you should avoid extremely hard or crunchy foods as well as highly-pigmented foods. Make sure you drink alcohol sparingly as well, as it can weaken the bonding material holding your veneers in place.
Can You Whiten Veneers?
Unfortunately, you cannot whiten veneers. The bleaching agent has no effect on veneers even if they've been stained. If you want to restore the brightness of your smile, you'll need to have them replaced or shaded instead. Since whitening treatment can still affect the teeth around veneers, you need to be careful as the tone of your smile can become uneven.
Is It Painful to Get Veneers?
Many patients are hesitant to move forward with the veneer process because they're worried it'll be painful. Fortunately, you don't have to worry about experiencing discomfort during the procedure as your mouth will typically be numbed for veneer placement. After your veneers are attached, you might feel some sensitivity and pain. However, post-treatment discomfort is more likely when more than eight veneers are being placed. The good news is you can manage it with over-the-counter pain medication and saltwater rinses.