Children's Dentistry – Spring Hill, TN
Putting a Smile on Your Child's Face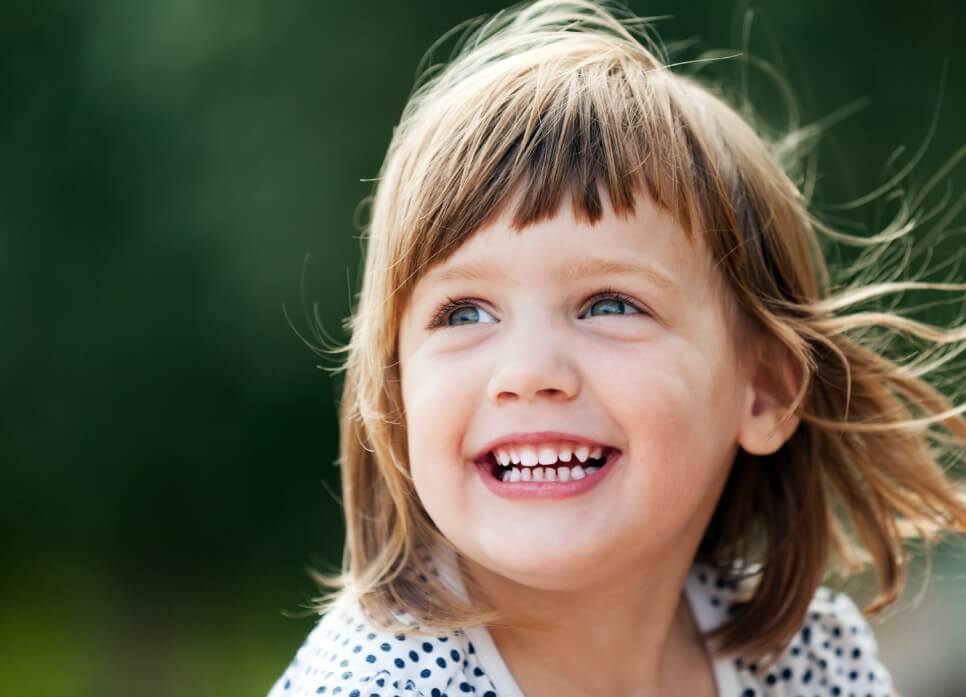 Some families have a separate dentist for their children, which can make it more difficult to fit everyone's appointments into their schedule, plus it increases the amount of time they spend driving to different practices. But at Family Dental Associates of Spring Hill, patients of all ages are welcome, meaning you can bring each of your loved ones to us for the care they need to enjoy healthy, brilliant smiles for life. Call us today to set up a checkup and cleaning for the youngest members of your family.
Why Choose Family Dental Associates of Spring Hill for Children's Dentistry?
Relaxing Office with Convenient Appointment Times
Team That Takes Time to Deliver Personalized Care
We're All Moms, Too!
Dental Checkups & Cleanings for Kids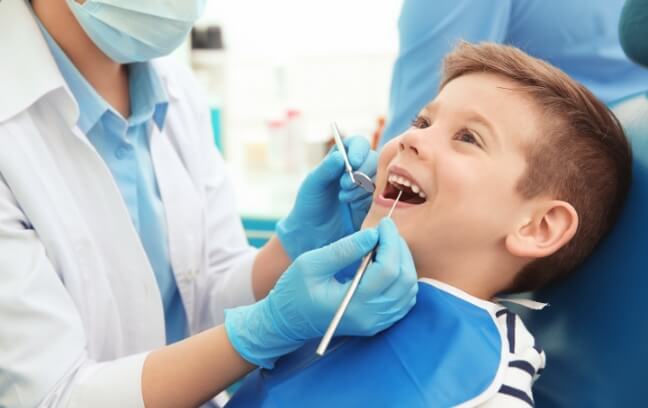 We know how important it is for your child to have a positive first impression of the dentist early in life so that they're more comfortable with regular checkups and cleanings in the future. When we work with younger patients, we are always very gentle, and we make sure that they feel as comfortable as possible in our office before we start treating their teeth. If we find any problems with your child's oral health, we'll let you know immediately and advise you on the next steps.
Dental Sealants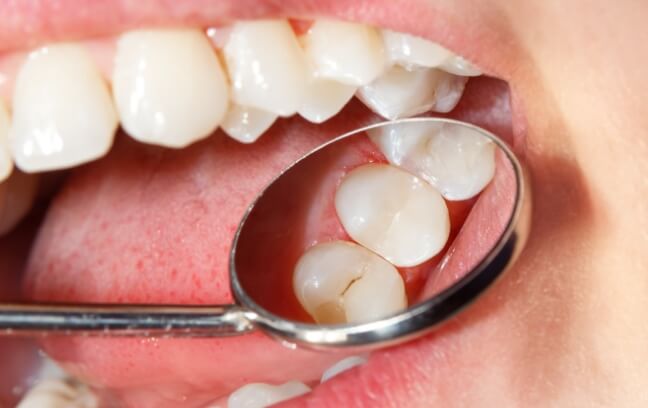 Your child won't be an expert at brushing and flossing at first, and that can put the hard-to-reach, hard-to-clean teeth near the back of their mouth at risk for cavities. We recommend giving these teeth some extra protection while your child's oral hygiene skills are developing. Dental sealants can help protect the crevices of the molars from bacteria and food particles that could get stuck in them. This doesn't prevent cavities altogether, but it does substantially decrease the risk.
Fluoride Treatments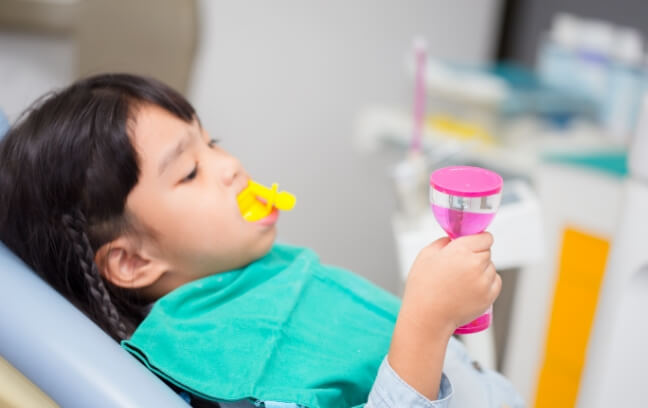 If you want your little one to keep their beautiful smile for the rest of their life, then regular fluoride exposure is a must. Most of the time, your child will get plenty of fluoride from tap water or ADA-approved toothpaste. However, we can further encourage the development of strong teeth by applying a fluoride treatment at the end of their regular checkups. The fluoride is placed directly on the teeth so that the enamel can absorb it, improving its resistance to damage and decay.
Tooth-Colored Fillings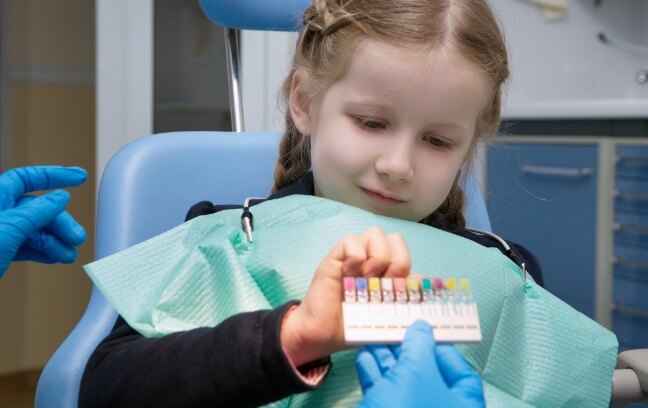 Cavities can occur despite your best efforts to protect your child's smile, but fortunately, such damage can typically be easily repaired with a filling. Instead of amalgam fillings, we prefer natural-looking tooth-colored restorations made out of composite resin. The material can be placed without removing large amounts of natural enamel, and it can be shaded so that it blends right in with the tooth. In other words, it's a conservative solution that makes it easier for your child to laugh and smile with confidence.
Athletic Mouthguards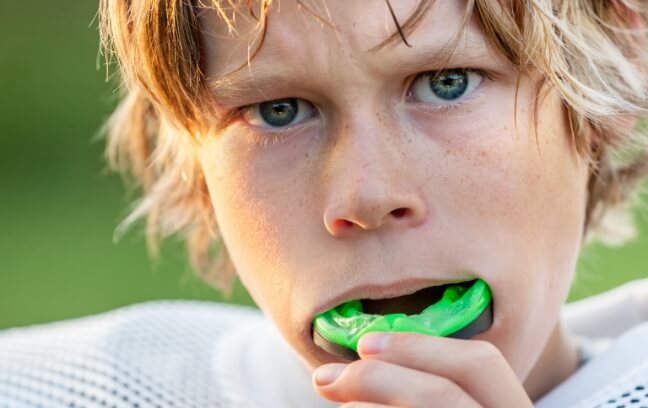 It's much easier to cheer your child on from the sidelines when you know that their smile is properly protected. An athletic mouthguard should always be worn while playing sports so that the teeth are shielded from the brunt of any impact to the face. You can buy mouthguards from a store, but they won't be custom-made for your child's teeth. Our mouthguards are personalized for each patient, and as a result, they are far more comfortable to wear and provide the best possible protection.
Pulp Therapy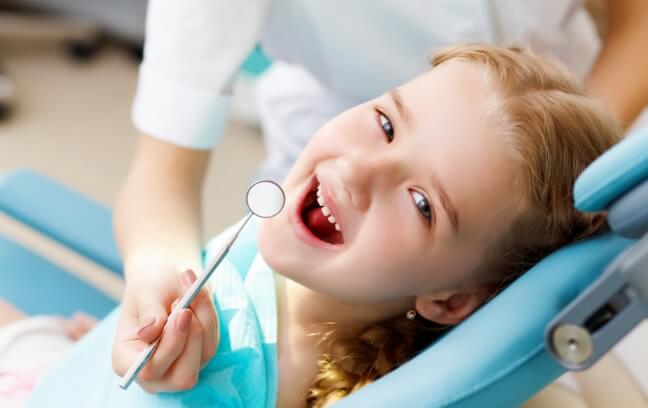 The dental pulp is the center part of the tooth made up of connective tissue, blood vessels, and various cells. An injured or decayed tooth can cause the pulp to become infected, causing extreme dental pain. If your child experiences a toothache, call us immediately; if there's a problem with the pulp, we can remove the infected portion to stop the pain while leaving the natural tooth as intact as possible. The quicker you act, the better chance we'll have of saving your child's tooth.