Smile Again Thanks to Dentures & Partials in Spring Hill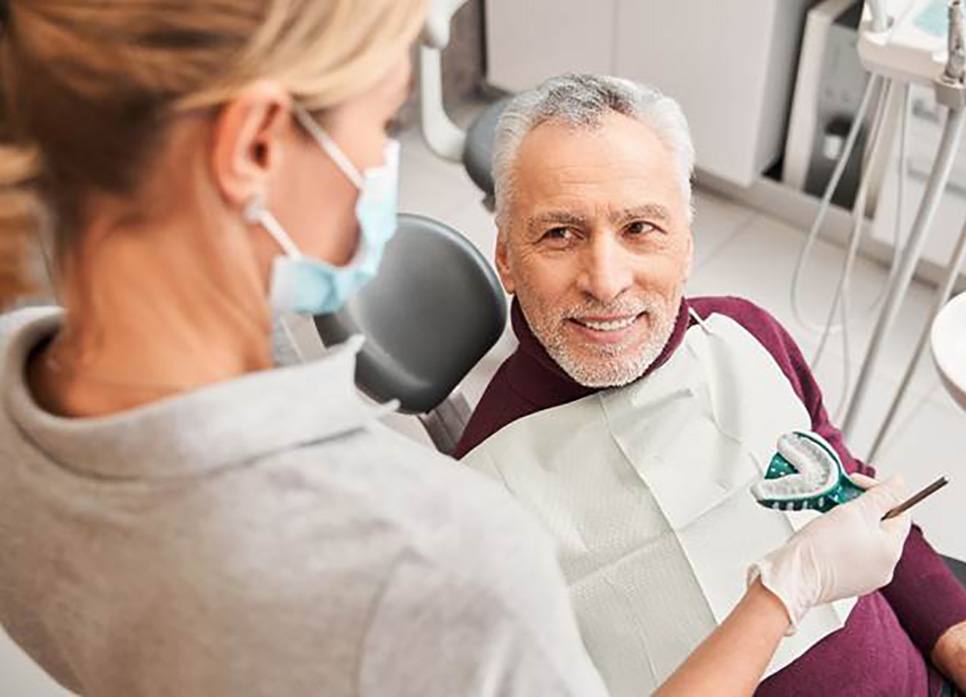 When you think of dentures, what comes to mind? If you picture chattering teeth or bulky, disfigured appliances, then you're in for a surprise. At Family Dental Associates, we custom design dentures that look and feel completely natural. These modern solutions to missing teeth will restore your ability to eat, chew, and speak. The procedures can give you a flawless smile that's even better than the original!
Full & Partial Dentures
Full dentures replace all of the upper or lower teeth, and a partial denture replaces several missing teeth, no matter where they are in your smile. Dr. Loretta Matic loves creating dentures, and they each spend a lot of time with our patients taking measurements and listening to their goals in order to achieve the perfect fit and a natural appearance.
Implant Dentures
Over time, gum ridges and the underlying bone tissue change, and dentures can lose their tight fit. A solution to both bone loss and poorly fitting dentures, dental implants can anchor dentures in the jaw bone. After an exam, we can discuss whether these options will work to stabilize your denture and eliminate the need for clasps or adhesive pastes.
If you're ready to enjoy a full set of teeth again, simply contact our office today for your first consultation. Before you know it, you can have a smile you'll be proud to show the world.