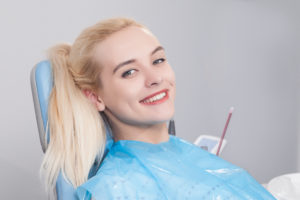 If you get a little nervous when it's time to go in for a dental appointment, you're not alone. Dentophobia is a common condition that afflicts millions of people. However, that's no excuse not to care for your smile. Having a professional examine your teeth at least twice a year can spare you from pain and save you money down the road. If you have anxiety about settling into that big chair, though, you should look for a sedation dentist who will make sure you're relaxed while your mouth is getting worked on. How do the different types of sedation compare?
IV Sedation
IV sedation involves a painless injection that your dentist inserts into your arm. Soon after the injection, you'll start to feel relaxed. The IV lets your dentist adjust your sedation levels throughout the procedure so you're never in danger of becoming the victim of those old dental fears. You won't be unconscious, so you can still communicate with your dentist, but you'll be very comfortable for the entire time you're being treated
Because the drugs used in IV sedation are powerful, you should have someone available to drive you home from your appointment. It might take 24 hours or so for the effects to wear off completely.
IV sedation is ideal for major dental procedures. It also works well for folks who have severe dental anxiety or who have trouble sitting still for long periods of time. Your insurance might even cover the cost of the sedation, but you'll have to check with your provider just to make sure.
Nitrous Oxide
Nitrous oxide is a colorless, odorless gas that is otherwise known as "laughing gas." While it might not make you break out into hysterics, it will induce a feeling of well-being as soon as you start to breathe it in. Your dentist will administer it through a nasal mask. Within minutes after the mask is removed, you'll get back to feeling normal. You'll even be able to drive yourself home from your appointment.
Nitrous oxide is great for minor dental procedures and for people who have minimal anxiety about visiting the dentist. It's safe for people of all ages, and the possible negative side effects are minimal. Your dentist might even offer scented nitrous oxide to make the experience that much more enjoyable.
Another advantage of laughing gas is that it costs less than IV sedation, making it a great option for people who don't have dental insurance or whose insurance won't cover the entire cost of sedation.
Nervous about dental treatment? Talk to your sedation dentist about your options for relaxing while your smile is receiving the TLC it needs.
About the Dentist
Dr. Loretta Matic leads the team of professionals at Family Dental Associates. She is proud to head one of the few dental practices in the area that is certified to offer IV sedation. If you have dental anxieties but know you need some work done, feel free to contact our office at 615-302-1414.