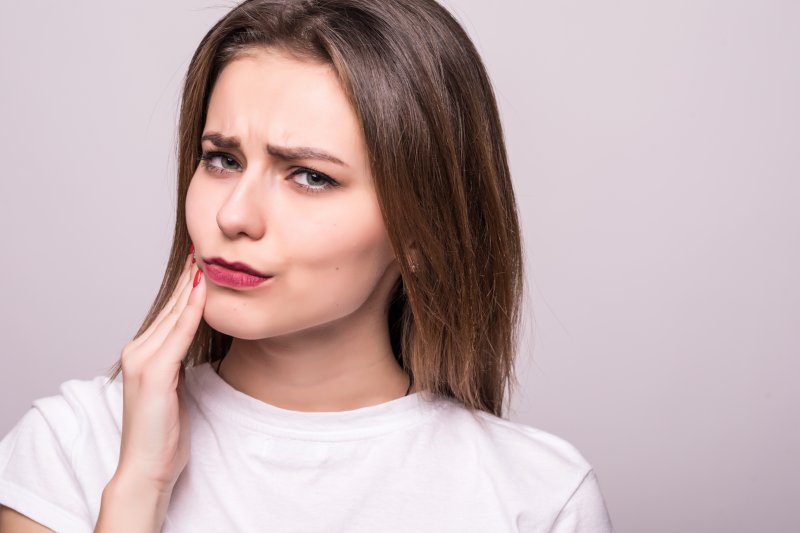 If you're unhappy with the way your smile looks in the mirror, then you'll want to consider getting veneers. By bonding these porcelain shells to the front of your teeth, you can conceal most dental flaws while creating your dream look! However, your dentist will need to remove a tiny portion of enamel to make room for your veneers. Will this cause sensitivity in the long run? Read on to learn what to expect from your cosmetic dental treatment!
Will Veneers Cause Tooth Sensitivity?
You'll likely feel mild sensitivity after undergoing most kinds of dental procedures. For veneers, this sensation may last anywhere between a couple of days to several weeks. Some patients report experiencing little to no discomfort or sensitivity at all! However, if any symptoms continue longer than two months or you're struggling with severe sensitivity, you should contact your dental team right away for help.
How to Alleviate Sensitive Teeth
Veneers are designed to provide a nearly permanent, durable cover for your pearly whites. Even though a small amount of your enamel will be removed, the porcelain shells can generally help avoid tooth sensitivity. This is because they can prevent hot or cold meals or drinks from reaching the exposed or compromised area. If you do notice any sensitivity after your dental procedure, be sure to inform your dentist so that they can alleviate your symptoms. They may prescribe you toothpaste that is specifically designed to clean exposed teeth, as well as recommend refraining from chewing on hard or crunchy foods.
5 Great Benefits of Veneers
A few days of sensitivity is often the price patients are willing to pay to correct dental imperfections, such as chipped, cracked, discolored, or compromised teeth. With this popular and comprehensive cosmetic treatment, you can expect to appreciate a wide variety of advantages for your smile, including:
Corrects one, several, or an entire arch of teeth.
Change the size, shape, and color of your teeth.
Conceal numerous dental flaws simultaneously.
Requires minimal dental care to maintain veneers.
A durable, long-lasting, and natural-looking cosmetic solution.
Can last 15 years or more with proper care.
If you aren't happy with the way your pearly whites look, then it might be time to consult your dentist about veneers. Although you may feel mild sensitivity for a few days after your procedure, you'll be able to show off and enjoy your dazzling new smile for many years to come!
About the Author
Dr. Allyson Kelly earned her dental doctorate from the Meharry Medical College School of Dentistry. She's also a member of several prestigious organizations such as the Academy of General Dentistry and the American Dental Association. She provides a wide range of high-quality and all-inclusive services, including veneers. If you'd like to schedule an initial consultation, visit her website or call her at 615-302-1414.