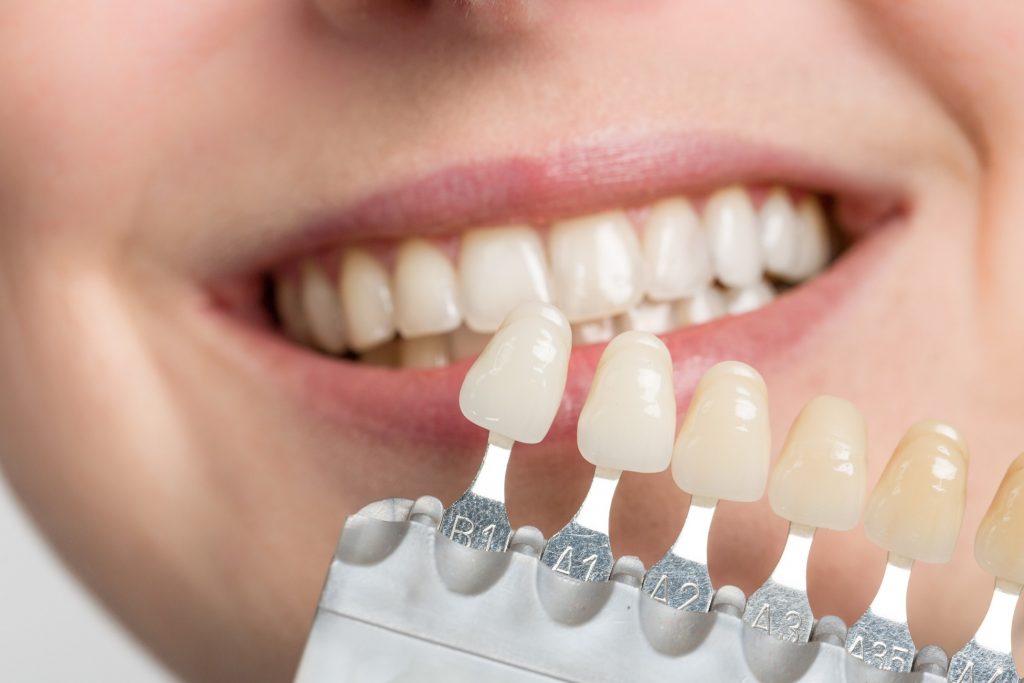 Are you interested in getting veneers? You're not alone! From Hollywood stars and social media influencers to the general public, there has been a massive uptick in patients who are interested in this smile-transforming treatment. With a 15+ year lifespan, the ability to address a wide range of dental imperfections at once, and a quick turnaround time, it's not hard to see why! So, if you're interested in this cosmetic dental treatment but want to learn more about what to expect first, then keep reading for a step-by-step guide on the process of getting veneers.
Step #1: Meeting with Your Cosmetic Dentist
Of course, the first step on your smile journey is a consultation with your cosmetic dentist. This appointment is important for a few reasons. To begin, it allows a skilled dental professional to determine if you're a candidate for veneers and to create a custom treatment plan. Plus, they'll be able to help you make important decisions (like which color and shape you should pick for your veneers). After the details of your treatment plan are solidified and you've reviewed the cost, it'll be time to move onto the next step.
Step #2: Preparing Your Teeth
To ensure your veneers don't protrude in an unnatural way, your dentist will carefully remove a portion of your enamel. After this process is completed, they will take detailed impressions and send them off to the lab artisans so they can make your permanent veneers.
Step #3: Waiting for Your Veneers to be Made
It typically takes several weeks for your veneers to be made. So, your dentist will provide you with a temporary set in the meantime. This "test drive" gives you a chance to see what your new and improved smile is going to be like! While you won't be able to change the shape, color, or size, you can make minor changes based on your experience wearing your temporary veneers.
Step #4: Bonding the Veneers to Your Teeth
Once your veneers arrive, you'll return to your dentist's office to have them placed. Your dental team will remove your temporary veneers and apply your permanent ones with a strong bonding agent, ensuring they remain securely in place. After the final touches are made, it'll be time to move onto the last step.
Step #5: Showing Off Your New and Improved Smile
After just two or three appointments, the final step is here: showing off your beautiful new smile! Whether you're jumping on a Zoom call for work, grabbing lunch with your friends, or simply taking a selfie, the results will be so gorgeous that you can't help but smile.
About the Practice
Our team at Family Dental Associates takes pride in offering the absolute best dental care – we have more than 350 5-star reviews to show for it too! When you come to visit us, you can expect a highly trained team, convenient hours, and cutting-edge technology. That way, you have the positive, efficient, and personalized dentistry that you deserve. If you have a question about the veneers process or are ready to schedule your consultation, don't hesitate to visit our website or call (615) 302-1414.