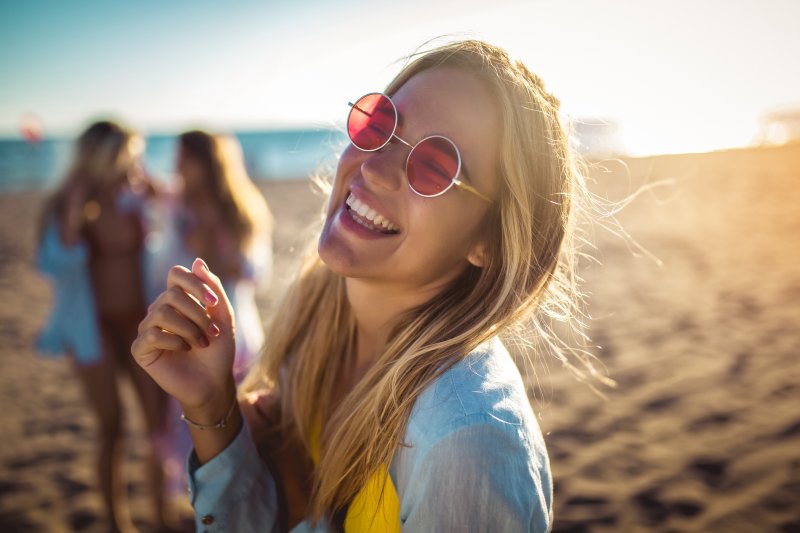 Summer is here, so you'll probably want to take photos for vacations, barbeques, parties, and other seasonal events. After all, that's one of the best ways to commemorate exciting times! However, you may want to work on your teeth first. You wouldn't want to associate summer memories with a chipped, yellow smile. That said, your cosmetic dentist in Spring Hill can help. As proof, here are three cosmetic dental treatments to fix your smile for fun in the sun!
Take-Home Teeth Whitening
Dentist-provided teeth whitening kits are popular. Before you can receive one, though, your dentist needs to examine your teeth.
This dental exam is pretty simple. To start, your dentist will see whether your smile is healthy and infection-free. Next, they'll take impressions of your mouth to create customized plastic trays. Once these trays are ready, you'll be instructed on how to apply the whitening gel to them at home.
Dentists usually recommend that patients wear their trays for an hour a day over two weeks. While a noticeable difference will soon be visible, continue for the full period for a better outcome. You can later re-use the trays and leftover whitener to remove stains caused by foods and drinks.
Cosmetic Bonding
Cosmetic dental bonding is a treatment where dentists apply a tooth-colored resin to your teeth. After the wax is put onto damaged tooth surfaces, it hides dental imperfections like stains, chips, and cracks. A special curing light can then harden the material, ensuring long-lasting results.
The bonding process is quick and effective, often only taking an hour. Furthermore, as the resin's color matches tooth enamel, some patients receive teeth whitening beforehand.
Porcelain Veneers
Porcelain veneers are thin layers of porcelain applied to the front surface of teeth. They cover up flaws like gaps, chips, and stains, thus improving your smile's appearance. Used well, they can even make slightly crooked teeth appear straighter. These and similar features make veneers one of the most comprehensive cosmetic treatments available.
When cared for properly, this treatment could last twenty years or more. Plus, the veneer placement itself only takes two appointments.
You shouldn't have to worry about your looks in vacation photos. Get in touch with your dentist to see if the treatments above could make your smile summer-ready!
About the Practice
Family Dental Associates is one of the top dental practices Spring Hill, Tennessee. As led by dentists Dr. Kelly and Dr. Allen, their team stands out for giving dental patients personalized attention. That way, the practice can offer excellent preventive, restorative, and cosmetic dentistry. Their office can also provide emergency and sedation services as needed. For more information or to book an appointment, you can reach them at their website or by phone at (615)-802-4044.