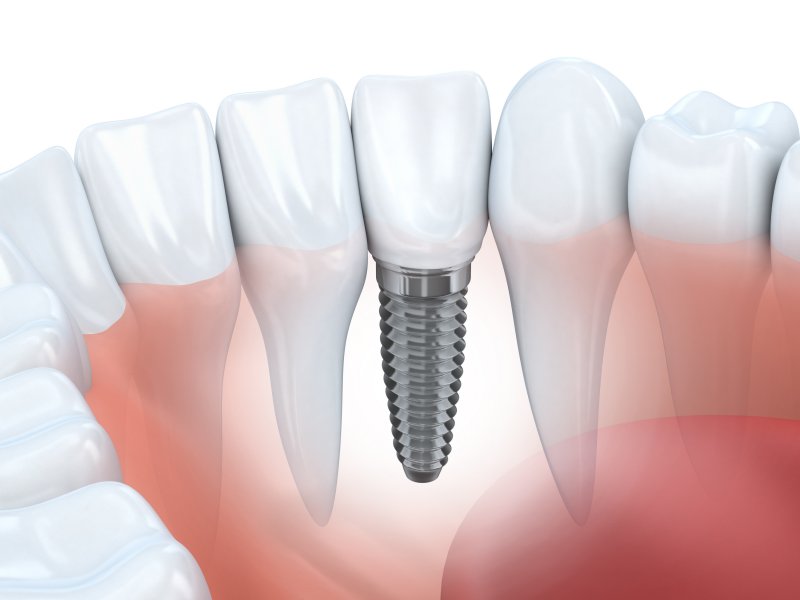 Depending on your situation, you may not think you need dental implants. Maybe you've only lost a few teeth, leading you to believe your smile is still good. On the other hand, you might assume a cheaper alternative would work just as well. However, did you know that only implants can help faces look youthful? Once placed, they take years off your appearance so that others see you as younger than you are! As proof, here are three features of dental implants that act against the aging process.
They Avoid the Challenges of Dentures
You might be tempted to get dentures instead of implants. After all, they represent a less involved procedure and can cost less.
However, implants are well-known for avoiding the downsides of dentures. While the latter often slip and fall when you talk or eat, the former are always firmly secured. As a result, implants let you speak, eat, and smile more easily than other dental restorations. Many patients thus see them as less restrictive than dentures, which have faults that make you look and feel old.
They Prevent Facial Collapse
Once you begin losing teeth, your risk for further tooth loss increases. The resulting smile gaps will cause the remaining pearly whites to tilt until they fall out. This process (along with jawbone loss) will eventually cause a facial collapse that gives you sunken cheeks, aging your appearance.
Fortunately, dental implants solve this problem. Because these replacement teeth fuse with the jaw, they fill the smile gaps and prevent tilting. Combined with the fact that they also preserve your jawbone, implants ensure that you won't suffer an age-accelerating facial collapse.
They Give You a Fuller, Restored Smile
Missing teeth can be a source of insecurity for many. Not only do they age your appearance in themselves, but they can also be unsightly and prompt you to feel self-conscious. The resulting lack of confidence and vibrancy can then give you an even older look.
Thankfully, implants give you a complete set of white, gleaming teeth. Due to their crowning and fusion with the jawbone, they blend seamlessly with their surroundings and appear lifelike. Therefore, they allow you to show off a natural smile that inspires confidence and vitality in yourself and those around you.
Given the traits above, dental implants' benefits are more than just practical. They can help you keep a younger face that conveys confidence and energy with a beautiful smile.
About the Practice
Family Dental Associates is a premier dental practice in Spring Hill, Tennessee. Thanks to the latest technology and techniques, they offer excellent family dentistry to patients of all ages. Their treatments are thus comprehensive, spanning preventive, cosmetic, and restorative dental procedures. Even better, the staff works with patients' schedules to ensure convenient and high-quality results. For more information or to book an appointment, you can reach them at their website or by phone at (615)-802-4044.