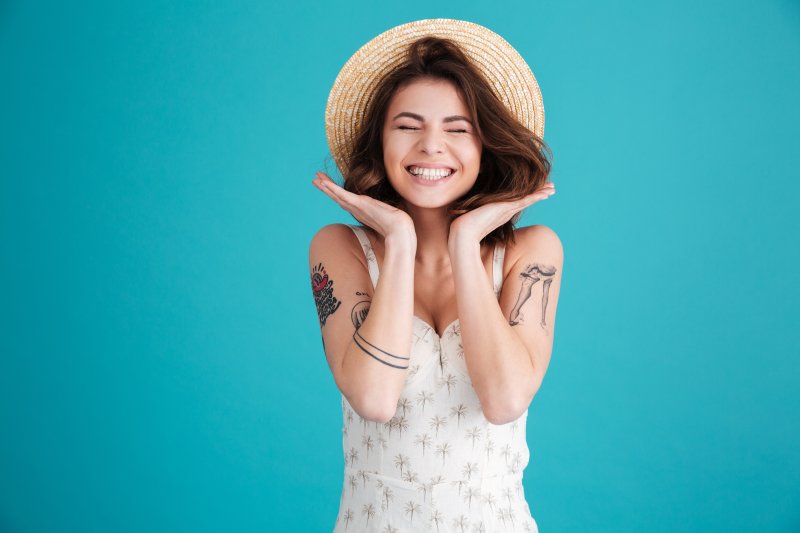 Many associate summers with fun and relaxation. No work, no school, just a season where you can unwind and do as you please. That said, a visit to the dentist's chair isn't exactly what most people consider a good use of summertime. You'd be surprised, though, at how much a summer dentist appointment can offer.
Listed below are four significant benefits of dental treatment before summer vacation. Read about them and decide if your smile could use tuning ahead of your fun in the sun!
Time for Extensive Procedures
It's easier to schedule dental services that span multiple sessions in the summer. Plenty of workplaces accept time-off between May and September, and most kids don't need to attend school for those months either.
At the very least, you'll have more scheduling options than you would if you only considered weekend or evening appointments. These latter times are naturally limited compared to weekday timeslots, and some dentist offices don't work those hours either.
More Recovery Time
Invasive procedures like root canal therapy and tooth extractions often need a sizeable recovery period. If you or your children need major dental work, summer break is an excellent opportunity to schedule it. No matter the family member, there'll be plenty of time to rest and recover from grogginess or pain.
Still, keep in mind that it'd be better if you didn't need these procedures in the first place. Practice frequent dentist visits, good oral hygiene, and a healthy diet to avoid them if possible.
Prevent Further Oral Damage
Summer vacations involve plenty of fun things — including foods and drinks.
Unfortunately, these seasonal refreshments won't help your oral health. Summer alcohols, juices, and fruits are usually acidic and erode protective tooth enamel. Getting a dental treatment before eating these items will help your smile stay healthy on your vacation. Through professional teeth cleaning or similar means, you'd be able to focus on fun instead of tooth damage.
Treatment Enhances Your Vacation
Dental treatment prior to vacation will improve your later experience of it.
Firstly, summer vacations often involve photography, so a great smile for the outing is critical. With a cosmetic treatment like teeth whitening or dental veneers, your teeth will highlight your excitement instead of unpleasant yellow stains.
Secondly, a dental checkup beforehand will reduce the risk of dental emergencies during the trip. You wouldn't want to spend hard-earned vacation days in an emergency room, right? Prevent sudden pain or health problems from interrupting your summer by seeing a dentist.
It's understandable for you to shift from work to play when summer arrives. However, consult your dentist before taking that plunge to enjoy the great benefits!
About the Practice
Family Dental Associates is based in Spring Hill, TN, and is led by Dr. Allyson Kelly. They provide high-quality patient care by continually educating themselves on the cutting edge of dentistry. Beyond standard preventive, restorative, and cosmetic dental treatments, the practice also offers same-day emergency dentistry. Furthermore, their procedures all use the latest dental technology to enhance efficiency, precision, and safety. For more information or to book an appointment, they can be reached at their website or by phone at (615)-802-4044.