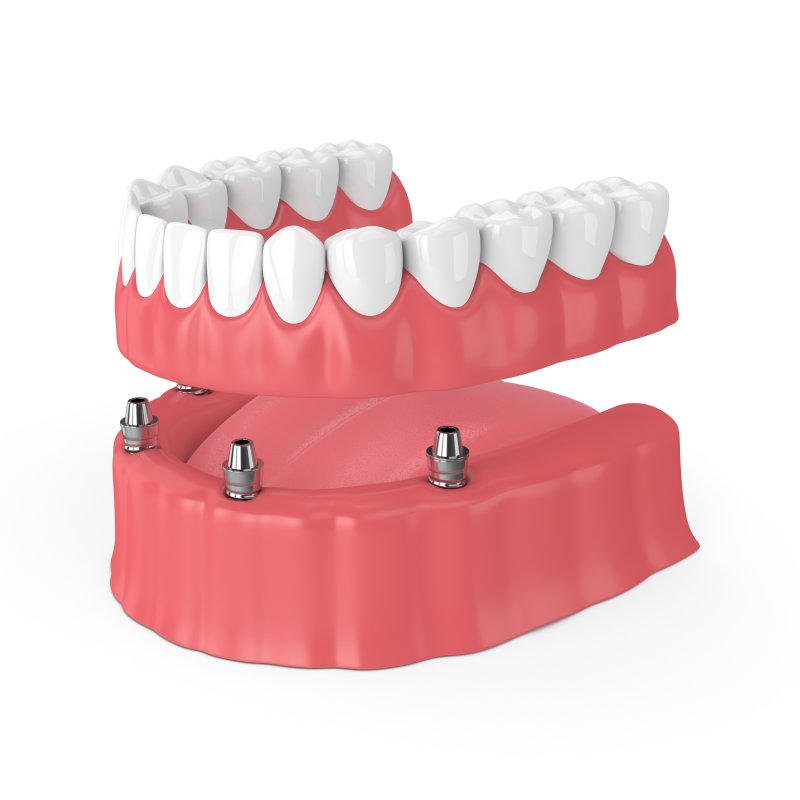 Did you know that nearly 180 million Americans are struggling with tooth loss – that's straight from the American College of Prosthodontists! If you fall into this statistic don't be discouraged. Implant dentures in Spring Hill are designed to effectively restore your smile while enhancing your bite and speech. Plus, there are a few ways you can make the adjustment process shorter. To learn what they are, read on!
Adjusting to Implant Dentures in General
The time it takes any given patient to adjust to implant-supported dentures is unique. Some can do so relatively quickly, while others may take longer. Still, it generally takes several weeks for most to acclimate.
Remember that those suffering from prolonged tooth loss may take longer than those who've only lost their teeth recently.
Tips for Adjusting to Your Implant Dentures
You'll need to be patient when learning to act with your new dentures. Even so, there are steps you can take to make the adjustment process go more smoothly. They include the following:
Practice Good Oral Hygiene
Just as you would with natural teeth, keep a consistent oral hygiene routine. Brush, floss, and rinse your mouth daily. While you wouldn't need to fear tooth decay, this habit would prevent denture damage. Furthermore, there's always a risk of gum disease when dealing with dental prosthetics.
Practice Talking
Practice talking with implant-supported dentures as often as you can. Rather than feel insecure about your new smile, feel free to chat away!
You may notice this practice pay off soon after you start. Because of implant dentures' secure fit, many patients require no time to adjust to them when speaking. In fact, they can help people talk with great confidence after a short time.
Stick to Eating Soft Foods
To limit the soreness from your dentures and get used to eating, stick to a diet of soft foods that don't need much chewing. After a few weeks or so, you'll likely be able to eat your favorite foods.
Drink Water & Limit Sugar
This is good advice not only post-treatment but also for the long-term. Drinking plenty of water will wash away bacteria and food particles caught in your dentures. On the other hand, too much sugar can damage your gums and risk early implant failure from gum disease.
Traditional dentures tried-and-true, but the stability and durability of implant dentures is unmatched. With the implant version, you'll have benefits and tips that make adjustment quick and simple!
About the Practice
Family Dental Associates is a dental practice that serves the Spring Hill, Tennessee community. As led by the excellent Dr. Allyson Kelly, they continually provide top-tier family dentistry to the region. Their treatments, which span preventive, restorative, and cosmetic services, are personalized to emphasize patient need and comfort. This fact is further reinforced by the office's advanced dental technology, which helps procedures move smoothly, quickly, and effectively. For more information or to book an appointment, they can be reached at their website or by phone at (615)-802-4044.