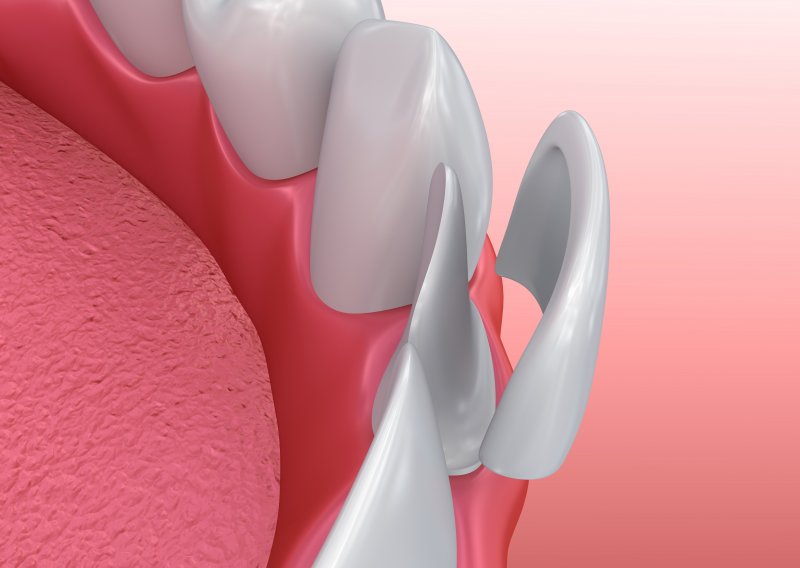 If you're someone who is interested in completely changing the way that your smile looks, it's hard to do any better than veneers. With just one procedure, and across just two appointments, you can dramatically alter both the look and the feel of your teeth.
You might have heard that getting your veneers will entail removing a small portion of your enamel. If you want to know why that is, and how much will need to be removed, here's what you should know.
Why Do You Need to Remove Enamel For Veneers?
Veneers, if you don't know, are small shards of porcelain designed to be layered onto the teeth. They can blend in perfectly with the rest of your smile, making it look like you have absolutely perfect teeth.
While veneers are very thin, they can't just be slapped onto the front of your teeth—they'd stick out enough to be noticeable. As a consequence, your dentist will need to remove a microscopic portion of your enamel in order to make your dental work appear natural.
How Much Enamel Needs To Be Removed For Veneers?
Thankfully, the amount of enamel that needs to be removed for your veneers is minuscule, considerably less than in the case of dental crowns.
In some cases, your dentist may subtly reshape your teeth so that they're better aligned with each other. This means removing a bit more enamel than usual. However, your dentist is as interested in keeping your teeth intact as you are, meaning that they're going to remove as little healthy enamel as they can manage.
Are There Side Effects to Removing Enamel?
The task of enamel is to protect the nerve endings deep inside the tooth. If you have less of it, your teeth may be a little bit more sensitive than usual.
Once your veneers are in place for a while, they'll be able to protect the teeth from sensitivity. However, you should expect your teeth to be a little bit tender for a few days after the treatment, so be sure to stock up on over-the-counter pain relievers before your appointment.
About Our Practice
At Family Dental Associates of Spring Hill, we set ourselves apart by giving you things that other dental practices will not: time and attention. If you've ever walked into a dental practice and found it cold and uncaring, we can promise you that things will be different with us. We'll take the time to get to know you as an individual and ensure that all of your individual needs are met.
If you have any questions about veneers, we can be reached at our website or by phone at (615) 302-1414.