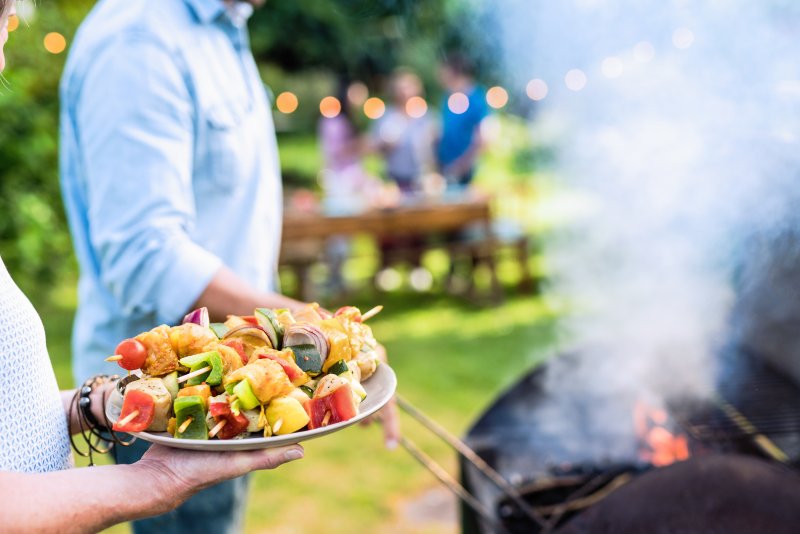 Summertime calls for several opportunities to enjoy our favorite seasonal treats. Most people plan to spend their days outdoors, relishing the beautiful, warm weather and grilling an abundance of delicious summer foods. Do you find it challenging to dig into certain foods because you have missing teeth? No worries, there's a solution — dental implants! Read along to learn more about them and how they can help you eat freely at your next backyard BBQ.
What Are Dental Implants?
Dental implants are an increasingly popular tooth replacement solution that can rebuild smiles with varying degrees of tooth loss. The procedure involves surgically inserting a titanium post into the jawbone to replace the root of a missing tooth. Once the implant has fused with the bone, a restoration is attached on top. Dental implants are unique because the fusion makes your replacement tooth feel natural, allowing you to eat, speak, and smile with total comfort!
Which Summer Foods Can I Enjoy with Implants?
One of the benefits of dental implants is that you don't have to worry about them slipping or sliding while eating! They will restore up to 75% of your original chewing capacity once fully healed. Because of this, there aren't many off-limits foods with this treatment. By making a few adjustments, you can expect to enjoy many of your favorite summer foods, including:
Corn on the cob. This mouthwatering seasonal staple is delicious when coated in butter. But before you dig into one that's fresh off the grill, make sure you remove the cob and only eat the small kernels. This technique helps you avoid getting kernels stuck in between your teeth and implants.
Fresh fruits. Any kind of fruit is a better alternative to the usual sweets like cookies, cake, pie, and cobbler. Watermelon, strawberries, blueberries, and melon are nutritious ways to satisfy your sweet tooth!
Vegetables. Grilled veggies are a must at a summer cookout! If you want a tasty, healthy treat, throw some zucchini, squash, or your favorite peppers on the grill. It makes them taste great while also being easier to eat!
Tips for Eating with Dental Implants
Even though you can eat pretty much anything with implants, you'll want to err on the side of caution to avoid damaging your smile. Here are a few tips to keep in mind:
Be cautious with hard foods (i.e., nuts, ice, popcorn kernels) to avoid breaking your restorations
Limit your sugar intake
Maintain an excellent oral hygiene routine
Regularly visit your dentist for checkups
If you're struggling to enjoy your favorite summer foods because of tooth loss, consider getting dental implants! They can help you savor all the delicious meals this season has to offer.
About the Practice
At Family Dental Associates, we are passionate about providing only the highest level of care. Our dental team uses state-of-the-art technology to perform a variety of procedures with utmost efficiency, precision, and safety. We're proud to say that our practice is the only one in the area that can perform an entire dental implant procedure in-house. To start your journey towards a fully restored smile, visit our website or call (615) 302-1414.