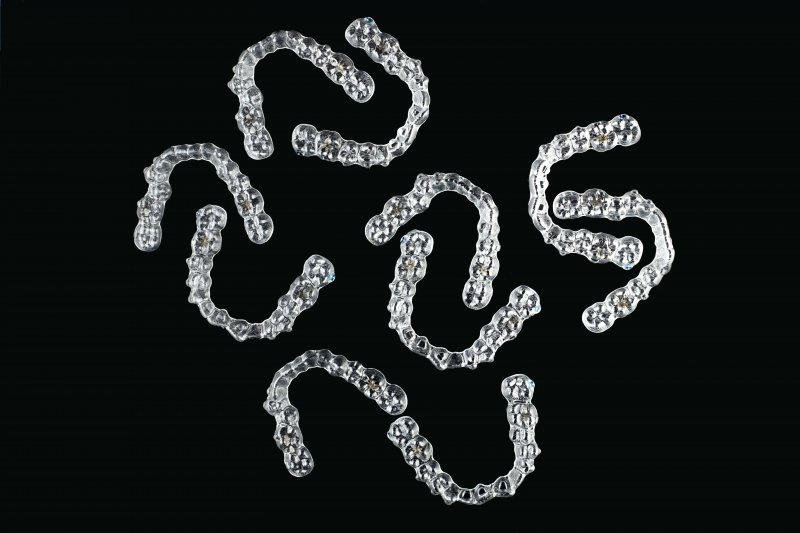 If you've started undergoing your ClearCorrect treatment, then you're probably excited to get your teeth straightened. Not only will they give you an amazing smile, but they'll be practically unnoticeable throughout the process! However, you'll still have to make sure they stay in good condition for them to work correctly. Luckily, there are a few simple steps you can take to ensure this. Read on to learn four tips for taking care of your clear aligners in Spring Hill.
Tip #1: Rinse Your Aligners Every Time You Take Them Off
Other than your usual morning and evening cleaning routines, you should also rinse your aligners any time you remove them. This helps prevent bacteria and plaque from collecting on the tray. To give a more thorough cleaning for any stuck-on particles, you may also use a soft-bristled toothbrush (and maybe a tiny bit of anti-bacterial soap) to gently scrub away debris.
Tip #2: Keep Them in a Designated Location
To keep your aligners safe, you'll want to store them in their designated case. Leaving them exposed to open air can introduce a buildup of bacteria. You'll also want to avoid losing or accidentally damaging them, so you can take them with you wherever you go.
Tip #3: Avoid Eating or Drinking with Them On
One of the easiest ways to stain clear aligners is by eating or drinking with them on. Other than water, you'll want to remove your trays before enjoying your meals so as not to damage them. Instead, take your aligners out and soak them while you eat, that way you can keep them clean while you munch on your favorite foods. Additionally, you might eat out during the day, and so having portable cleaning tools while you're out and about can be a real help.
Tip #4: Brush and Floss Before You Wear Them Again
Keeping your teeth clean is just as important for taking care of your aligners. Not only will you help avoid dental issues in the future, you'll also prevent potential food particles from getting stuck against your teeth with your aligners on. It's always best to start with a clean slate before continuing your ClearCorrect wear time.
With these few steps in mind, you can be sure to experience a smoother treatment for a perfectly straight smile! And if you have any concerns about taking care of your aligners, your dentist is always happy to help.
About the Author
Dr. Allyson Kelly earned her dental doctorate at Meharry Medical College School of Dentistry in Nashville, TN. With state-of-the-art technology and a passionate team, she provides a wide variety of excellent treatments, including ClearCorrect aligners for your dream smile. If you want more advice about taking care of your aligners, visit her website or call (615) 802-4044.