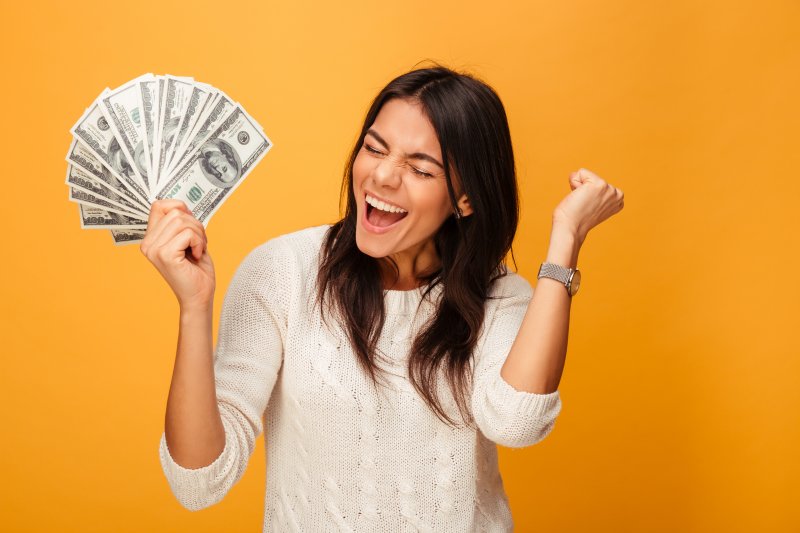 Tax season is here, and it's about that time to receive your refund! With the extra money, you might be wondering how to spend it. Whether for a vacation or popular entertainment—the additional cash can really help. But have you considered using the funds for improving your teeth? After all, great dental care is the first step to good overall health. Read on to learn why you should invest your tax refund in your smile!
The Significance of Good Oral Health
It's always a wise move to spend money on your oral health, especially for preventive dental care. Without it, you could risk various conditions that can gradually wear on you and become increasingly uncomfortable. Additionally, poor dental health can contribute to serious health problems, including diabetes, heart disease, and oral cancer.
You can also enjoy additional dental treatments if your teeth are already healthy! With good oral health, you might be a good candidate for multiple cosmetic options, such as teeth whitening and veneers. There are also restorative procedures to help give you your full smile back, like dental implants, as well as orthodontic treatments for straighter pearly whites.
Dealing With the Cost of Treatment
While dental care provides various methods to improve your smile, it usually costs money to get it. Many people have difficulty handling the cost of treatments, even if they have insurance. However, with your tax refund, you can have the financial support necessary to receive the care you need. You can even ask your dentist if they have or can work with you on an additional payment plan to make the most of your extra funds!
Most importantly, investing your tax refund in improving your oral health now can save you more money and troubles in the future. Preventive dental care is crucial for protecting your smile and overall well-being, so spending on it early on can minimize your longstanding costs.
Having the financial backing for improving your dental health is always beneficial in the long run, allowing you to get the treatment you deserve. Speak with your dentist if you're interested in bettering your smile, and they'll be glad to help you!
About the Author
Dr. Allyson Kelly is proud to deliver comprehensive, compassionate, and outstanding dental care for Spring Hill and the surrounding communities. She graduated with her dental doctorate at the Meharry Medical College School of Dentistry in Nashville, TN and completed an Advanced Education in General Dentistry residency while on active duty in the US Army. She offers multiple high-quality treatments, including checkups and cleanings, teeth whitening, veneers, and dental implants. If you'd like to know how you can invest your tax refund in your dental care, visit her website or call her at 615-802-4044.