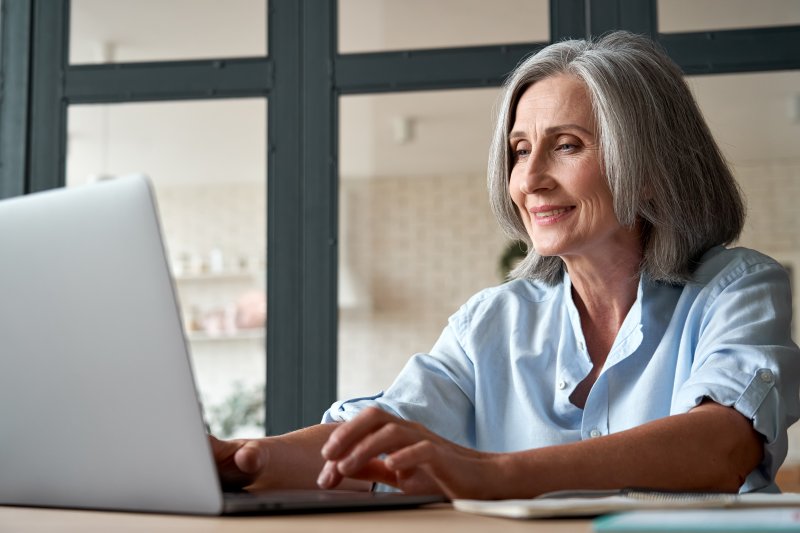 Now that you've fully committed to getting dental implants, you're probably excited to get your full smile again! However, you might also feel unsure about the procedure itself, which is completely normal. For this reason, it's best to know what you should do before arriving at your appointment so that you feel the most comfortable. Keep reading to learn three tips on preparing for your dental implant surgery to ensure a smooth process!
Tip #1: Ask Plenty of Questions Beforehand
During your initial consultation, your dentist will discuss the entire treatment plan with you. This will involve multiple information such as the kind of dental implant you'll receive, the timeframe of the procedure and recovery, and after-care instructions. While it can feel overwhelming at first, it's important that you understand as much as you can about the process. Feel free to ask any questions, as your dentist will want you to feel comfortable and confident about what to expect.
Tip #2: Make Plans Ahead of Time
Most dental implant surgeries may require sedation therapy, which can make you unable to drive yourself anywhere after the appointment. Before the day comes, it's best that you make plans with someone who can drive you to and from the dental office. They may also be needed to help you with meals, as you'll have to be cautious with what you eat for a while. The important thing is that they're there to let you rest, that way you avoid any unnecessary discomfort.
Tip #3: Follow Your Pre-Op Guidelines
Before arriving at your scheduled appointment, your dentist will have given you pre-op guidelines to follow. This usually includes fasting prior to your surgery to avoid any serious complications during the surgery. By following the pre-op instructions, you can ensure your procedure runs as smoothly as possible as well as avoid having to reschedule your surgery!
Once you feel confident about the procedure and made plans before your visit, you'll be able to enter the dental office with a full understanding of what to expect. Afterwards, you can be well on your way to having a fully restored smile!
About the Practice
Family Dental Associates at Campbell Station provides comprehensive, state-of-the-art dental care for Spring Hill and the surrounding neighborhoods. We offer multiple advanced treatments—like dental implants—while making your experience as comfortable as possible. If you'd like to get a dental implant consultation or want to know more about preparing for the surgery, feel free to visit our website or call us at 615-802-4044.